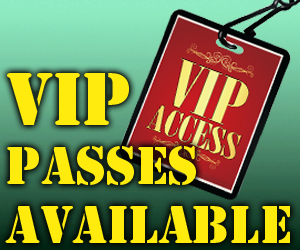 Join the Krewe
of Boogaloo and receive a VIP pass for added comfort and hospitality. Perks include
a

signed,

limited edition "Artist Proof" 2012 Bayou Boogaloo poster by Isabelle Jacopin, VIP
parking for one car the entire weekend

,
access to shaded VIP area at Orleans Stage, air conditioned 'people pleaser' restrooms,
and more.
Tickets are on sale now, prices will increase on April 1st, so

get yours today!
The festival remains FREE to the general public with a suggested donation at the gate. However, the MotherShip Foundation is offering fifty VIP passes to public and only a few remain. Your donation is tax deductible to the fullest extent of the law.
Join the Krewe

Call To Volunteers

Volunteers are critical to making this event, a reality. Help is needed in a variety of areas from stagehands
to parking to trash. All areas are critical to a smooth running festival.

If you're interested, please e-mail
[email protected]
Volunteers receive a t-shirt, water and a snack during the festival.
Please feel free to pass along the volunteer request to your friends and co-workers. Thanks again for helping out.
Spread the Word
We need your help to spread the word about this wonderful festival that has become New Orleanians favorite events before the long days of summer set in. Visit our website for banners that can be placed on your personal social media sites by simply copy and pasting the image. There are several sizes available to fit your specifications.
Your support helps us continue the mission to encourage social change by improving the quality of life in New Orleans through the promotion of arts, culture, and recreation.
We will continue to provide you with updates about our progress with monthly community announcements.
Sincerely,

–The Team at MotherShip