A NIGHT AT THE HEAD OF THE GREENWAY
Looking over the Greenway's trailhead from the 4th story windows and balcony of Basin Street Station, long-time friends and new Greenway supporters came together to celebrate this groundbreaking year and envision the path that will soon stitch the city together. This month, Friends of Lafitte Corridor held its annual spring evening event, A FOLC Affair.
With a sell-out crowd and a terrific group of local sponsors, FOLC raised over $15,000! Over 90 people attended the Patron Party, showing their support by becoming FOLC members.
Councilmember Susan Guidry and former board member Edgar Chase spoke to the crowd of what the Greenway means to them. Dana Brown, Lafitte Greenway Project landscape architect, presented the Greenway's green infrastructure plan, a beautiful design capable of treating water from a 10-year storm on-site.  We want to thank our members, supporters, and sponsors for making this event a major success!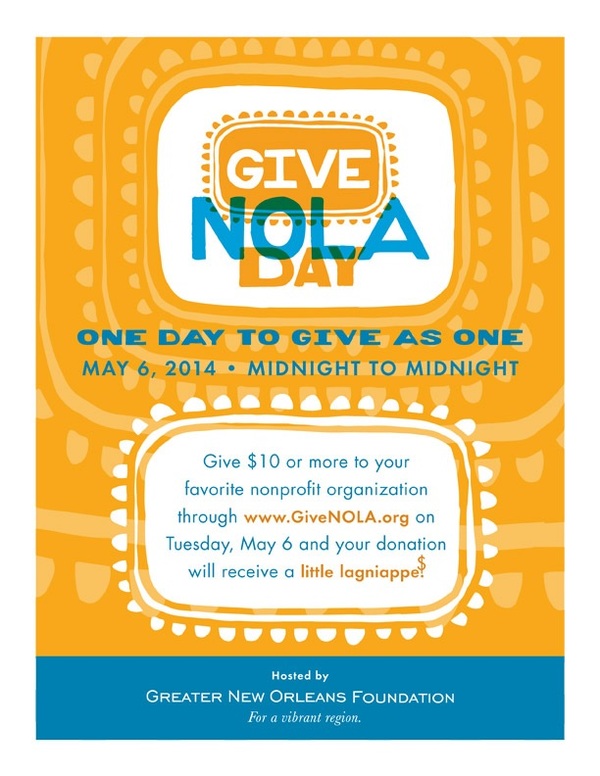 STRETCH YOUR SUPPORT ON GIVE NOLA DAY
On May 6th our community will come together for GiveNOLA Day, and we need you to join us! It's 24 hours of unprecedented giving, and it's your chance to make a real difference, right here in our community.
If you love the Lafitte Greenway then you love Friends of Lafitte Corridor and the Urban Conservancy. By showing your love through GiveNOLA Day, you can help sustain our work, which gives so much to our community.
Please show your support on May 6th by donating online to the Urban Conservancy at http://www.givenola.org/#npo/urban-conservancy and to FOLC at http://givenola.org/#npo/friends-of-lafitte-corridor. Thank you for your generosity. Please help us spread the word!

Photo by Jeff Schwartz
HISTORIC COBBLES UNEARTHED
Towering mounds of dirt are piling up on the Greenway near North Claiborne, as environmental remediation is well underway. Turning dirt in this historic corridor, stones have been unearthed just inches below ground. The Department of Public Works assures us the contractor is salvaging all granite curbs and cobblestone, and delivering the material to DPW for future use.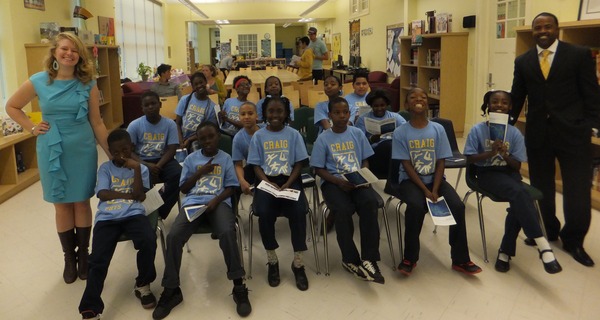 BASIN PROGRAM WRAPS UP AT CRAIG ELEMENTARY
The heavy downpour and street flooding on March 28 provided the perfect backdrop to the final presentations by Mrs. Narcisse's 5th graders at Craig Elementary who participated in BASIN (Building Active Stewardship in New Orleans). Learning how to live with, manage, and enjoy our watery environment were the big lessons for Craig Elementary students who participated in the 17-week environmental stewardship program piloted by Urban Conservancy in partnership with The Mission Continues, a fellowship program which engages post-9/11 veterans in service projects in their communities. Urban Conservancy's Keely Hill and Mission Continues fellow Kendric Perkins (pictured here with students before the final program) developed and co-taught the program.
Urban Conservancy is exploring opportunities to expand the program to offer it to schools within the Lafitte Corridor. For more information, contact Dana Eness at [email protected] or 504-232-7821.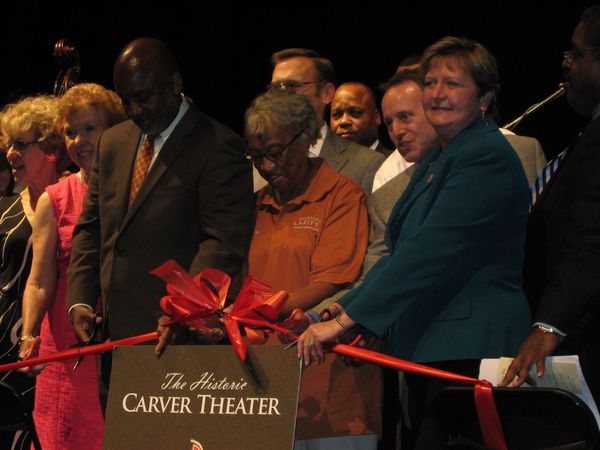 Photo by Providence Community Housing
THE HISTORIC CARVER THEATER REOPENS
The Historic Carver Theater held its grand re-opening today with free live music spilling out into the streets one block from the Lafitte Greenway! This fully renovated 16,000 square foot live performance venue will focus on jazz, big band ensembles, chamber music, operetta, musical, stage plays, and dance recitals. Welcome back Carver!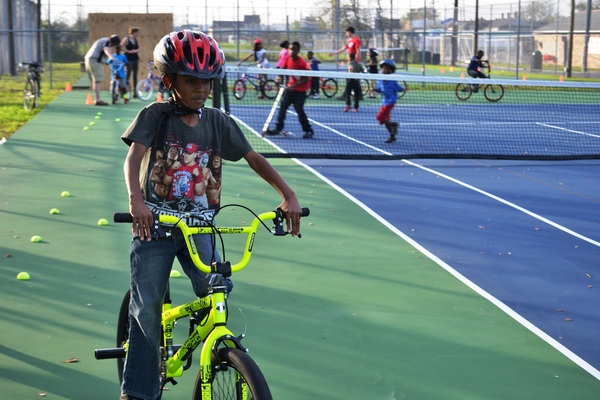 LAFITTE GREENWAY WEEK AT SOJOURNER TRUTH
by Karl Tear, FOLC Safe Routes to School Corrdinator, MURP Candidate at UNO
Friends of Lafitte Corridor partnered with Providence Community Housing and the after school program at Sojourner Truth Neighborhood Center to host Lafitte Greenway Week. Centered on the Greenway's official groundbreaking, students attending the after school program participated in activities inspired by the well-anticipated park amenity. During the week of March 17th, 2014, students learned concepts of environmental stewardship, bicycle and pedestrian safety, and respect and responsibility for the surrounding community.  Read more…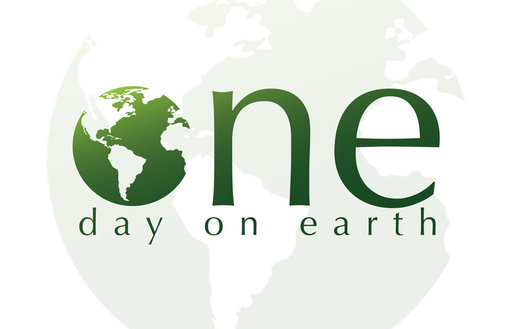 ONE DAY ON EARTH: YOUR DAY. YOUR CITY. YOUR FUTURE.
85 percent of people across the U.S. live in our largest metro areas. One Day On Earth. Your Day. Your City. Your Future selected New Orleans as one of 11 cities across the country to highlight this fact through their documentary film event. The producers asked us and hundreds of other organizations around the country to pick up a camera on Saturday, April 26th and answer the questions: how is your city changing, and are you happy with the change? This video will be added to a geo-tagged video archive on yourdayyourcity.org and used in a TV Series. We will share the latest on the project as it progresses. Watch the trailer here.
---
Friends of Lafitte Corridor | P.O. Box 791727 | New Orleans, LA 70179